I Represent You In Small Claims Court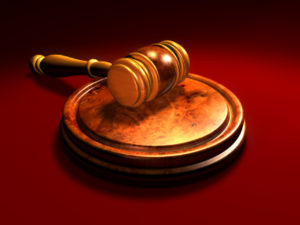 I help you navigate the Small Claims Court, whether you are a Plaintiff or a Defendant.
The Small Claims Court can handle any action for the payment of money or the recovery of possession of property where the amount claimed does not exceed $25,000, excluding interest and costs such as court fees. This includes the value of all goods that the plaintiff is asking for in total, no matter how many defendants there are.
I can represent you in these matters and help with enforcement of small claims judgements.  If you're considering going to small claims court, I'd advise you to contact me for a free consultation today.
If your matter is $6,000 or less, I offer limited-scope retainer services where I can help you write your claim and you can continue to represent yourself.  Also, check out my podcast, "The Ontario Small Claims Court Podcast" in which you can get legal information as to how you can navigate the Small Claims Court on your own.
1-855-566-4089